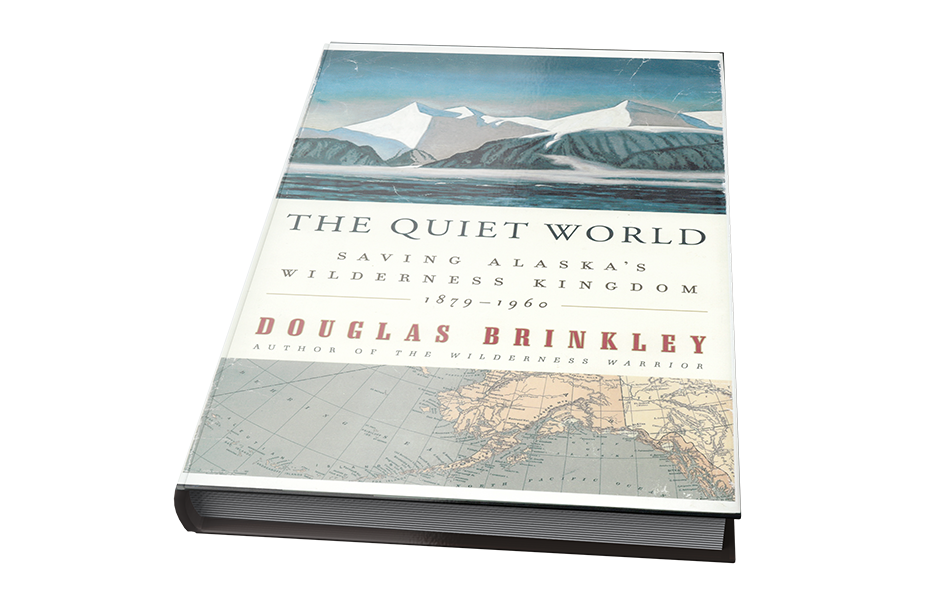 In this fascinating follow-up to his New York Times bestseller Wilderness Warrior, acclaimed historian Douglas Brinkley offers a riveting, expansive look at the past and present battle to preserve Alaska's wilderness. Brinkley explores the colorful diversity of Alaska's wildlife, arrays the forces that have wreaked havoc on its primeval arctic refuge — from Klondike Gold Rush prospectors to environmental disasters like the Exxon-Valdez oil spill — and documents environmental heroes from Theodore Roosevelt to Dwight Eisenhower and beyond. Not merely a record of Alaska's past, Quiet World is a compelling call-to-arms for sustainability, conservationism, and conscientious environmental stewardship — a warning that the land once called Seward's Folly may go down in history as America's Greatest Mistake.
The Quiet World is an epic history of the grassroots activists and artists who, with the U.S. federal government, saved vast reaches of wild Alaska from 1879 to 1960. Beginning with naturalist John Muir, who explored the towering glaciers of the Inside Passage, and ending with President Dwight Eisenhower, who created the Arctic National Wildlife Refuge (ANWR), Brinkley showcases how extraction industry bigwigs were outfoxed by a colorful gallery of "wilderness believers," including Bull Moose presidential candidate Theodore Roosevelt, indomitable U.S. Supreme Court Justice William O. Douglas, photographer Ansel Adams, U.S. Fish and Wildlife biologist Rachel Carson, and many others. Brinkley also details conservationists' inspiration to protect Alaska's natural resources for future generations and tells incredible stories of its wildlife.
The Quiet World is an ode to the great Alaskan outdoors, and as we grapple with the perils of global warming and oil spills, it is essential reading.
Purchase book at these available locations:
"A poignant cautionary tale for policymakers considering quick get-rich fixes to long-term problems with ecological implications. . . . In Brinkley's hands, the still-raging battle to save Alaska's wild character is riveting." — The Christian Science Monitor
"Engrossing. . . . The Quiet World brims over with information and insight, passion and insistence. . . . A bit like Alaska itself: large, formidable, raw and ultimately unforgettable." — The Washington Post
"Brinkley carves well-known figures with the tools of a skilled biographer. . . . This volume is required reading for anyone even mildly interested in the antecedents to U.S. environmental policy in the 21st century." — The Los Angeles Times
"An important book." — The Houston Chronicle
"A richly detailed, passionate and partisan account. . . . In lush prose, [Brinkley] captures Alaska's pristine beauty." — The Minneapolis Star Tribune
"A very readable history of the preservationist movement across the nation." — The Seattle Times