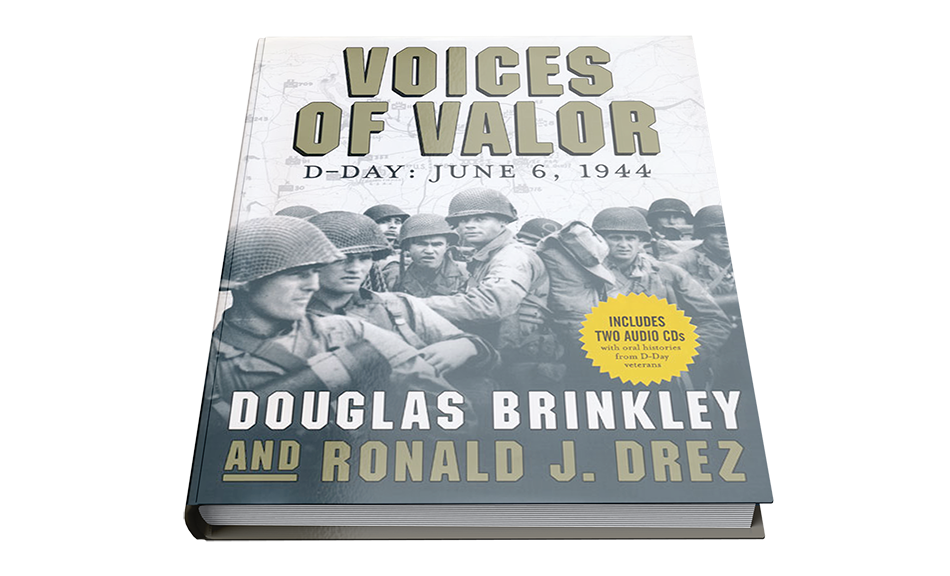 Experience the history of D-Day through the words and recorded voices of those who were there — the servicemen who risked their lives for the protection of freedom and democracy. With two sixty-minute audio CDs of veteran testimonies, personal and historical photographs, and a text by two leading historians. Voices of Valor is both a captivating history and a stirring tribute to the men who served their country and world so bravely that day.
Voices of Valor: D-Day: June 6, 1944 is an intimate and lasting tribute to the soldiers who fought in the one of the most important battles of the twentieth century. It includes two hourlong audio CDs — 120 minutes in all — that allow us to hear the veteran's own voices as they recount what they experienced at Normandy. These accounts are drawn from the Peter S. Kalikow World War II Oral History Project conducted by the Eisenhower Center for American Studies at the University of New Orleans, and now curated by the National D-Day Museum. The text of Voices of Valor — written by acclaimed historian and popular on-air consultant Douglas Brinkley and decorated Vietnam veteran and D-Day experts Ronald J. Drez — is based on those oral testimonies and waves of captivating narrative of that dramatic day.
D-Day — June 6, 1944 — has been rightly called a pivotal moment in the twentieth century. With the fate of World War II hanging in the balance, 150,000 Allied soldiers took part in the largest air, land, and sea operation ever attempted. Five thousand Allied servicemen died that day, but D-Day's success proved the to be the decisive turning point of the war. Less than a year later, Hitler and his regime fell. This unique multimedia history of the invasion brings the veteran's stories to life as never before.
116 black-and-white photographs and 2 audio CDs.
Bulfinch Press/Time Warner Group
Purchase book at these available locations:
"Voices of Valor is an irresistible chorus of personal memories about every aspect of D-Day. Just when you think you've heard it all, a new story of courage, fear, brotherly love, or combat humor takes you back to that fateful day in June 1944, and the invasion that remains a military wonder." — Tom Brokaw