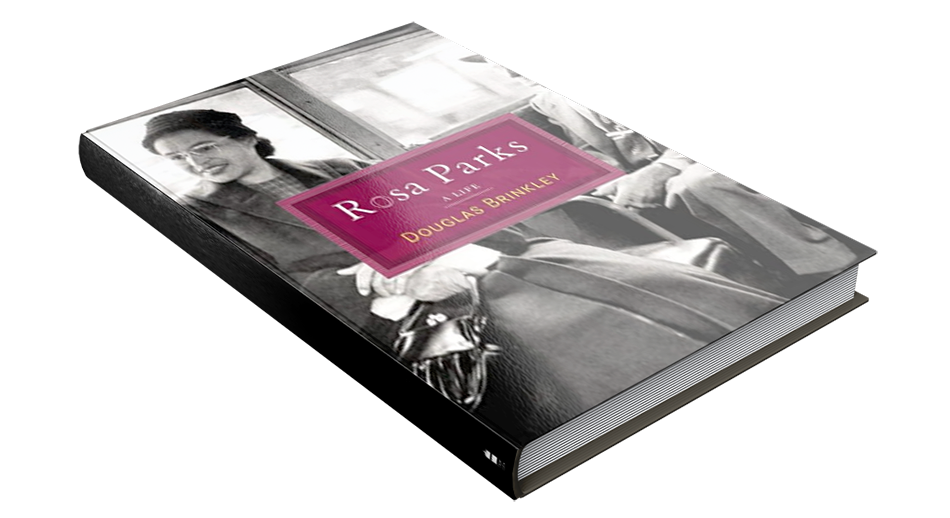 Fifty years after she made history by refusing to give up her seat on a bus, Rosa Parks at last gets the major biography she deserves. The eminent historian Douglas Brinkley follows this thoughtful and devout woman from her childhood in Jim Crow Alabama through her early involvement in the NAACP to her epochal moment of courage and her afterlife as a beloved (and resented) icon of the civil rights movement. Well researched and written with sympathy and keen insight, the result is a moving, revelatory portrait of an American heroine and her tumultuous times.
Rosa Parks, an African American seamstress in 1955 Alabama, had no idea she was changing history when, work-weary, she refused to surrender her seat to a white passenger on a segregated bus. Now she is immortalized for the defiance that sent her to jail and triggered a bus boycott that catapulted Martin Luther King, Jr., into the national spotlight. Who was she, before and after her historic act, and how did she sound the death knell for Jim Crow?
Historian Douglas Brinkley, whose "vigorous language" and "marvelous portraits" (Stephen Ambrose) have made him an acclaimed author, brings midcentury America alive in this brilliant examination of a celebrated heroine in the context of her life and tumultuous times. Here in Rosa Parks are the quiet dignity, hope, courage, and humor that have made this twentieth-century everywoman a living legend. This book is an eye-opener for students of history, politics, the black experience, and human nature.
Purchase book at these available locations:
"In the second volume to date of the popular Penguin Lives series to be devoted to a woman (remarkably, only four of the projected 26 subjects will be female), historian Brinkley shreds several key myths surrounding Rosa Parks, the African-American woman who became "the Mother of the Civil Rights Movement" at the age of 42, when she boldly defied Jim Crow laws by refusing to give up her seat to a white rider on a segregated bus in 1955. The act catalyzed the historic 381-day Montgomery bus boycott and stirred the nation's conscience. Yet Parks has a more complex personality than is suggested by her shy, soft-spoken public persona, Brinkley reveals. Despite a humble, fatherless childhood in rural Alabama, she quickly distinguished herself as a tireless worker with the local NAACP, devoting her energies to area youth groups, recording the problems of victims of hate crimes and participating in the organization's major state conferences. Brinkley (The Unfinished Presidency, etc.) pinpoints the origins of Parks's strength and strong social commitment as he details the legalized segregation that tainted every aspect of Southern life. His short, compelling scenes rivet the reader, although some merely expand on previously disclosed events, such as the wave of jealousy and backbiting among Parks's peers, her resurgence in Detroit politics as an aide to Representative John Conyers and the savage beating and robbery that almost took her life in 1994. Like several books in this series, Brinkley's tribute to Parks succeeds not because of an abundance of fresh revelations but because of its wealth of insight and rich portraiture."  — Publisher's Weekly
"[A] precise history of the woman and the incident that would crown her the mother of the civil rights movement."  — USA Today
"A timely update of the historical record, told as an inspiring and unabashedly dramatic story of an American heroine."  — The Seattle Times