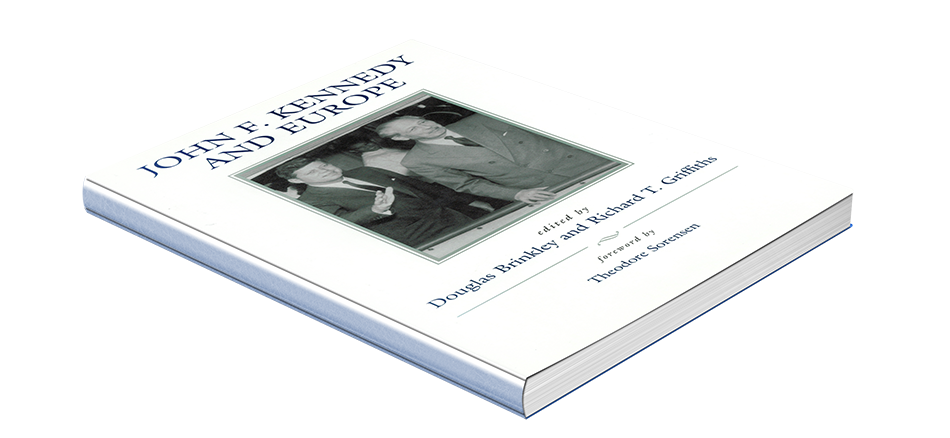 When John F. Kennedy was inaugurated as the thirty-fifth president of the United States in January 1961, the Cold War was in its height. Although the Soviet Union's menace and reach were global and its best opportunities for expansion lay in the newer, poorer countries of the Third World, Kennedy believed that Europe represented the war's front line. In Eastern Europe, Soviet power was achieving its greatest and most brutal successes; in Western Europe, the United States and its trading allies had mobilized NATO to discourage a Soviet-led invasion or nuclear attack; and in the heart of Europe, West Berlin presented the single most likely detonator for what Kennedy termed "mankind's final war." In this politically volatile climate, Kennedy gave top priority to Europe, recognizing that the continent, during his presidency, was the key to America's success, security and survival in a dangerous world.
John F. Kennedy and Europe offers a sterling collection of essays by both participants in and scholars of United States policy toward Europe from 1961 to 1963. Included in the volume are contributions by British historian Alistair Horne, journalist John Newhouse, policymaker Walt W. Rostow, and arms control specialist Carl Kaysen. The essays cover such important topics as Kennedy's relationships with European leaders, his administration's Italian and Portuguese policies, the Limited Test-Ban Treaty of 1963, and the Balance-of-Payments crisis with Europe.
Together, these essays prove to be an indispensable, balanced contribution to cold war historiography and a landmark event in the study of the dynamics of what is called the Atlantic Partnership.
Purchase book at these available locations:
"President John F. Kennedy is the best remembered and most widely discussed for his foreign policy in Cuba and Southeast Asia, yet relations with Europe was where he spent much of his time and talents. In this fine book, seventeen leading scholars tell us in an exemplary manner about the Kennedy Administration and transatlantic policies. Some praise him others, are critical; they are all thoughtful and give us much to think about." — Stephen E. Ambrose, author of Nixon and Eisenhower
"This volume is a welcome contribution to the study of John F. Kennedy's Presidency and the history of U.S relations with Europe at the height of the Cold War. The volume reminds us of JFK's great effectiveness as a foreign leader and how essential wise leadership was in meeting the Soviet Communist challenge. No one interested in presidential leadership or in the history of the Cold War can afford to ignore this splendid collection of essays." — Robert Dallek, author of The American style of Foreign Policy: Cultural Politics and Foreign Affairs
"A fascinating reminder of how much happened in that brief moment — and how important those issues remain. As timely as it is insightful." — H.W. Brands, author of The Devil We Knew: Americans and the Cold War